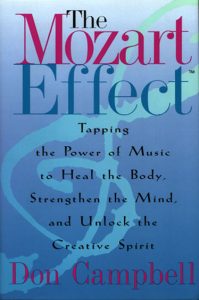 Hey all!
So, I am revisiting a book called The Mozart Effect by Don Campbell. It's all about the power of music and sound to heal and largely follows the research of Alfred Tomatis, a French physician who discovered ways of treating everything from Alzheimer's to autism with sound. And there's more. Different genres and even the music of specific composers can be used to boost creativity and subconsciously reorganize the brain. As the saying goes, there's something in it for everyone!
I actually 5 weeks one summer at a listening therapy clinic in Toronto. I was helping the therapists working with kids with autism as they were listening to recordings of their mother's voice with the lower frequencies taken out. The intention was to recreate the sound of the voice in the womb and, hopefully, increase communication. It was a fascinating experience. I actually had a little girl take my hand and, with determination in her non-verbal little voice, lead me around the room. According to the therapist, she was trying to arrange me, put me in my proper place in her space. I was a part of her tableau! While I was a little miffed at being bossed around, I was pleased that she at least wanted me in her picture! 🙂
But I digress. So, there are so many things that are coming up for me as I continue reading this book. How can I help others heal with my work? How can I use music to help others, even if it's not mine? How can I help improve my own life with these techniques?
Have you ever thought about how you might be able to use your art form to heal – not just through the stories you tell, but through the technical processes of your medium? There is a growing interest in art therapy – with people working in hospitals and clinics to promote recovery and wellness. To practice music therapy, you actually need to get a degree and I imagine that's pretty common among the art forms. But if that's quite your thing or you're not really interested in working in a clinical environment, you might want to consider at least doing some research into the field to see what techniques or applications you might want to incorporate into your work to make it even more impactful.
Just a thought!
And in Swimming Tigress Music Land, I am super happy to announce that we are now On The 'Zon! I think that should be a new hashtag – #OnTheZon !
Anyway, I have finally released three Kindle ebooks on Amazon – A Candle A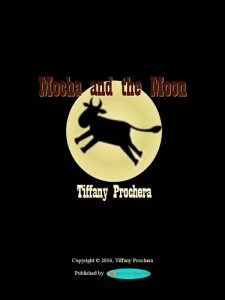 t Both Ends, Tabitha's Magical Voice and the original story of Mocha And The Moon – along with the paperback version of Candle.
There is a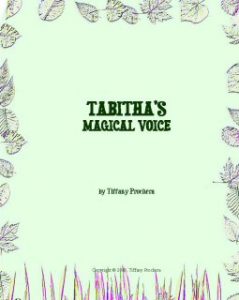 load of inspiration and fun in these reads to I invite you to check them by visiting the links below and get your copies today. And you can spread the word while you're at it! Enjoy!
Candle At Both Ends: http://www.amazon.com/dp/b01c3j0x02
Tabitha's Magical Voice: http://www.amazon.com/dp/b01c4jqnfa
Mocha and the Moon: http://www.amazon.com/dp/b01c3k6xfk