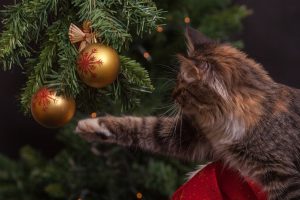 Happy New Year!
We're only a few days in but I hope 2020 is treating you well so far. I had such a blast on New Year's Eve with a new group of people, amazing food in a beautiful venue, and the band played all of my favourite songs. I'm hoping to keep the party going this year!
Now, while I certainly believe that we can reinvent ourselves at any point in time – really, you can wake up tomorrow and decide to do everything completely differently if you want – the start of a new year and a new decade seems like an appropriate time to reevaluate things, doesn't it?
I've been looking at my creative journey and there are certainly things I plan on changing – getting more focused with my pursuits, learning how to market more effectively. But there is one particular item I became aware of the other day that I really need to put on the agenda, and maybe you do too.
I am committing myself to making more time to play with my creativity in 2020.
You see, I remember hearing about two aspects of the creative process – and I apologize that I can't recall where it first came up. There's a performance mode – where you're practising for a specific gig or working on a project – and there's an exploratory mode in which you have no particular objectives.
And while we are often feel the need to be in performance mode in the spirit of being productive, if we're going to be well-rounded creatives, we have to make time for both work and play.
I have often found myself, say, sitting down to play piano just for fun, going through song books, and wondering whether it's going to matter. Why am I doing this? Am I wasting my time? Shouldn't I be working on something else?
But that time of exploration is important. It is where ideas come from. It's how you get in touch with what you really want to be creating rather than just what you think you should be creating. It should not be dismissed as wasted time.
So, here in 2020, if you feel like writing a short story and catch yourself doubting it, saying but where is it going to get published? Shouldn't I finish that xyz that's actually important? Stop it, I say! Stop it! Let yourself play a bit. Try being in that space without expectations, without judgment. You never know where it's going to lead and, really, it doesn't have to lead anywhere to be beneficial.
This is a commitment I'm making to myself for the year ahead and I can't wait to see what happens! Join me, won't you?
With that, I'll sign off wishing you an amazing year ahead with all of the fulfillment and creative joy you can hold. Let's rock this thing!
And if you're looking for some inspiration to help you start the year off right, might I humbly suggest my book, A Candle At Both Ends: Thoughts of Inspiration for the Beginning and End of the Day, full of poetry and prose to help you start the day inspired and go to sleep peaceful and resolved. Check out more info here http://tiffanyprochera.com/candle-at-both-ends/.