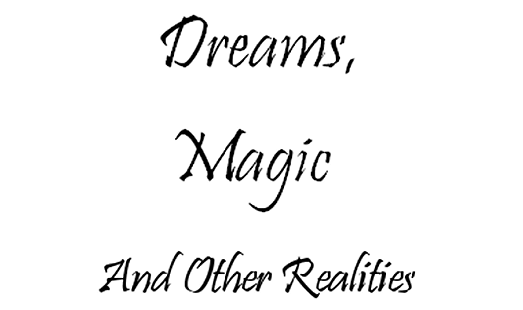 Dreams, Magic and Other Realities is my first collection of 8 songs for advanced vocalists.
The first song, Magical World – which you can also buy as a digital download à la carte – was premiered by yours truly at the 2012 Winnipeg Music Festival to a very positive response – really, there was quite a buzz – and I decided to compose an complete collection of songs about magic, love, and whimsical contemplations. 
View the short video below to learn more!

Being a vocalist myself, I have, in large part, made vocal works a focus of my repertoire as a composer. The power of the voice to touch the soul and convey messages through and underneath the text never fails to enthrall and delight me and it is a pleasure to bring this collection of songs to you.

The text for these songs, taken from my own poetry, explores topics both whimsical and serious – from magical contemplations to obsession to the declaration of one's intended parameters surrounding romantic love – what a silly notion that is!

At any rate, I have strived to musically unite the flowing and lyrical with the quirky and challenging – the familiar, well-trodden paths with the uncharted landscapes – and my hope is that you find joy and musical evolution in these pages.

View samples of the score..
Check out some instrumental clips from each song …

Dreams, Magic And Other Realities is

available in paperback copy, as a digital download and you can even get some of the most popular songs as downloads a la carte.
It's available online right here and you can get the entire Swimmming Tigress Music catalog at the Swimming Tigress Shop!
Don't forget, you can also purchase the whimsical Magical World by itself as a digital download at the Swimming Tigress Shop!