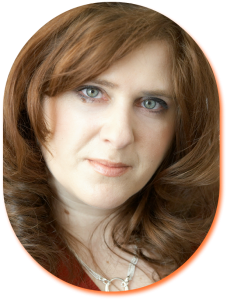 I strive to make music that matters.
This is how it started for me – at least, this is the story my mother likes to tell!
I was 4 years old and went down the street to play at a friend's house.  Apparently, in the middle of the visit, my mother received a call from my friend's mother who said, "You'd better get that girl a piano because she just sat down and started playing ours!"
And so it began. Music has always been in my soul and a huge part of my identity, from joining my first choir at the age of six to starting piano lessons officially at 7. My sister and I were raised on musical theatre – I remember the thrill of meeting the effervescent Florence Lacey, the original Broadway Evita, when I went to see my first professional production at the age of 10. And nobody seemed to mind me spending hours upon hours in the basement playing records and singing hits from the 80's at the top of my lungs. Yes, I was even into hair bands! When I was about fifteen I discovered songwriting, one of my first attempts being a country song called There's A Worm In The Apple Of Your Eye. Still love the title!  And, while I was, and will always be, a performer, I loved the idea of creating music – music that inspired and enlightened people – even if it was telling someone that the love of their life wasn't who they thought they were!
Coming from a small city in northern Manitoba, I was excited about the idea of going to university in Winnipeg someday, my enthusiasm fueled in no small part by the fact that I would be able to listen to the radio stations available there – these being the days before internet streaming. I always had full support from my family in pursuing my creativity and you would think, after graduation, that I was heading for music school. But I hesitated. When the time came to consider post-secondary studies, I started on a different path, due in part to the fear of auditioning. What if they didn't let me in and told me I was no good? Then everything that I'd pretty much based my life around would have been for nothing.  So I completed a Bachelor of Arts degree in Film Studies  – another one of my passions as I had dreams of being an actor in my youth and – and spent few years in the workforce.
On a burst of inspiration, I took a year-long hiatus to attend the Ontario Institute of Audio Recording Technology and the skills learned became a huge part of my life and career and allowed me to be able to release a collection of pop/rock songs in 2001. The recording gave me the opportunity to be the opening act for one of Canada's top acts at the time – an opportunity that I was, unfortunately, not able to take but it was wonderful to be asked.
After returning back to Winnipeg, I bit the bullet, so to speak, in 2002 and auditioned for the School of Music and was welcomed with open arms into the composition department. What was I so nervous about anyway? 🙂
During that time, I also began teaching voice, which I had also been studying privately. I have been teaching for eight years now and studying off and on for twenty.
To put it in a nutshell, since the beginning I have been dedicating my life to creativity and bringing good stuff into the world, whether it be music, books or screenplays or theatrical scripts. My mission has always been to produce work that inspires, enlightens and maybe even makes you laugh.