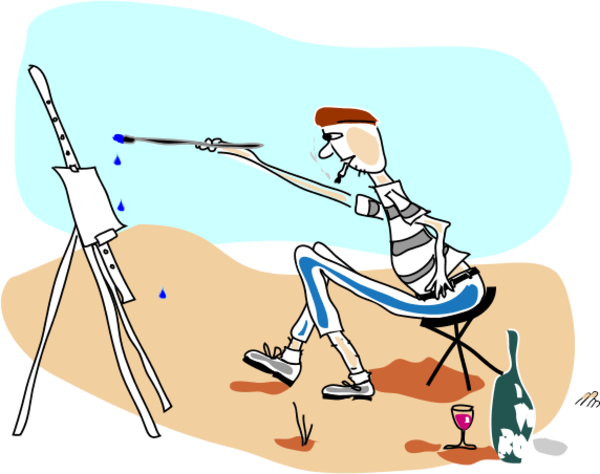 This is a hugely important topic for me so I apologize – and not – if I may get a little intense here.
I have always strived to be a positive force in my personal life and in my career.
I believe we need to be conscious of the energy we put out in the world because, whether or not we are aware of it, what we do can have an effect on others.
And that includes our art.
We get to choose who we are as artists and what we represent. It can be tempting to take on project that we don't believe in or that might ultimately cause harm in the name of bringing in a paycheque or because it might be a fun role to play – as though art is strictly for entertainment and really has no impact so what we put out there doesn't really matter.
In reality, though, things like film, television and music are hugely influential on how we view the world. Remember, television was invented, in large part, as a vehicle for advertising and, in many ways, continues to be so today. And what is the goal of advertising? To make you want to be or do whatever
you see on the screen.
At any rate, today I would like to share with you a video I first saw on Super Soul Sunday – the weekly show on Oprah's OWN where she speaks with spiritually-minded folk. I love it!
This is a mini-documentary by director John Chester about the musician Michael Franti who spent years writing and performing aggressive, politically-charged songs until he decided that he wanted to put out a different energy and entirely changed his approach. Now, he writes music and children's books that touch the soul and inspire positivity.
So, when someone asks you to take on a creative project or you are contemplating initiating one yourself, I invite you to look at what the potential results could be and decide whether it is really what you want to put out there.
Sometimes this may take a little investigation. I have made the mistake of choosing to be a part of productions that, while my role was of a benign nature, I likely would not have chosen to participate had I read the script or known the full nature of the project. But we live and learn!
Well, that's all for now! If you liked this post or have something to say, don't forget to post your comments below. And if you want more, subscribe to the blog so you'll always be notified of new posts and feel free to visit my home site at www.tiffanyprochera.com.
Have a great day!