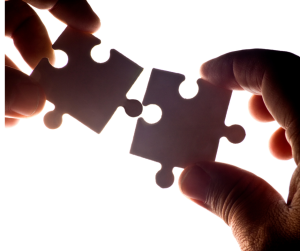 Hi, all!
I hope you are enjoying the approaching of summer. We've been experiencing a heat wave over here so it's been feeling like the end of July over the past couple of weeks so I have to remind myself that I'm not on summer vacation. 🙂
So, I want to talk about promotion and marketing, in a roundabout way. There are lots of avenue to approach – cold calling, social media, getting on podcasts or starting your own. From what I have read and listened to, it's probably a good idea to pick a couple of methods or platforms and focus on those instead of trying to do them all. Even in the realm of social media alone, being on Twitter, Facebook, Instagram, and TikTok can be overwhelming, never mind, diluting your potential for visibility.
How is your promotional strategy going? Are you getting the results you want in terms of establishing a viable, legitimate audience that ultimately translates into revenue for yourself? I add that last bit because you can have 10,000 followers but if they aren't truly supporting you and buying your work, it may not be the best use of your energy to try and keep them. If you're not getting the results you want, are there promotional tactics out there you've never tried before?
Last year, it was suggested I view a YouTube video about making reels – short videos that go on Facebook and Instagram, if you're not familiar with them – not as a promotional tool, but as a revenue generator in its own right. The intention, apparently, is to create a bunch of reels, rack up a bunch views, and then you eventually get paid by the company to put up the content.
I had to give it a go, since, while I can't draw or paint for beans, there is a visual side to me I thought would be fun to exercise. And I'll tell you something.
While I haven't figured out the monetization aspect of it all yet – I'm pretty sure it's not as straight forward as the video made it sound as I haven't seen a cent from it yet – It's actually a lot of fun! I'm creating videos for all sorts of things – my poetry, random inspirational musings, and, of course, promoting my work. It's allowing me to explore another aspect of creativity, even if I'm not exactly an expert at it yet.
What about doing lives to check in with your audience? It may scare you at first but you might come to find it rather comforting to be so open.
What about a podcast? What could your focus be if you decided to start one? You might discover you are told you have a fabulous radio voice
When you start to explore the options and look beyond your usual way of operating, you might find things you really enjoy, maybe almost as a much as your craft itself. And you might come upon a whole new audience for your work that you truly enjoy engaging with.
In Swimming Tigress news… well, it's that time of year. Time to be thinking about Christmas! What, you ask? But it's June! Precisely. I've just started working on some fun Christmas tunes so they'll be good and ready for the upcoming season. Stay tuned for more info on your new holiday faves!
Have a great day and happy creating!
Tiffany