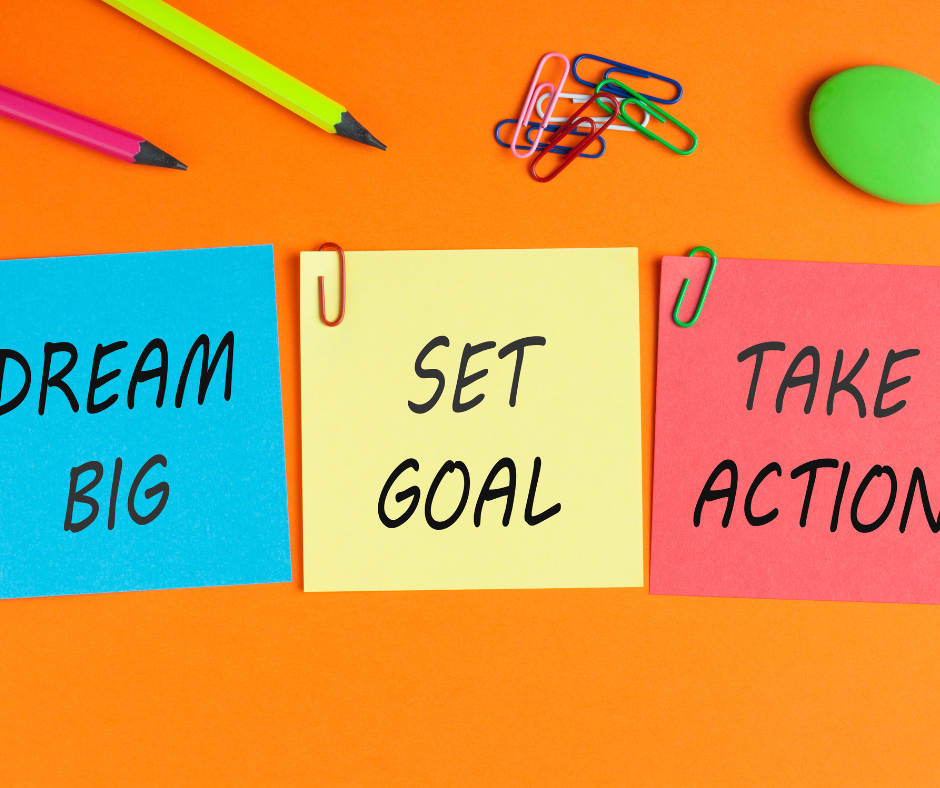 You know, I was honestly going to write about something else this week but this has been on my mind lately.
Today, I was talking to someone who was expressing her goals for her career. She's working on a life-changing book – really, it's going to be epic – and she has visions of being a multi-bestselling author and connecting with the likes of this luminary and that luminary and her forward will be written by so-and-so etc. I was so inspired by her aspiration and commitment and, at the same time, I felt a sense of sadness.
These days, I don't really have any dreams with respect to my creative career.
Sure, I've got a bucket list of things I'd like to see and experience – like going to Eurovision, getting under dark, clear skies where I can actually see the Milky Way galaxy glowing above head – but I no longer have those end goals, those thing I want to accomplish, or those dreams that can drive and guide one into their future. I chalk it up to the fact that I feel I have failed so often that there's no point in really trying for anything because, in my mind, it's not going to work out anyway. So, I just do what I feel like doing, put it out there, and see what happens, like throwing spaghetti against the wall to see if it sticks.
The most important things that have happened in my life have happened without reaching for them, without real effort.
But I'm not sure that laissez-faire attitude is ultimately helpful.
Do you have goals and dreams with respect to your creativity, a timeline with a list of things you want to accomplish, both as projects and achievements? Absolutely, one needs to follow inspiration even if it's not necessarily part of "the plan", but goals and dreams can excite us and keep us focused. At least that's what they're supposed to do.
Imagine this. You're a musician, you record a song and release it on social media, hoping maybe somebody somewhere will listen to it. Yaaay.
Or, you have a dream of reaching x-number of people with your music, releasing an album by the end of the year, signing with a major label within 5 years – maybe you even have a specific label in mind – and having a Grammy or two ten years from now.
Which vision do you think is more likely to get you out of bed in the morning?
It's not about chasing the glory or even "making it" necessarily. It's about having a focus, establishing intention behind what you are doing, working on a trajectory towards something meaningful and not seeing each action as starting from scratch to random, unpredictable ends. Wait. That sound like me. 😉
Anyway, it all allows you to streamline your activities and eliminate distraction. If you've determined that you're going to create a pop album by the end of the year, you might write down the ideas that came to you for that children's song for future reference, but you're not going to put real energy into it – yet. No wishy-washing about it. Decision made.
And here's the thing.
The ultimate results are not as important as who you have to become to be dedicated and focused – what kind of commitment is required that you can ultimately transfer to other aspects of your life. And honestly, things can change. In the process of working on the album or chasing the Grammy, you can discover a love of education and decide to become a music teacher. I'm not exactly sure how that would happen but it's possible. It's not the Grammy. It's who you become in pursuit of the Grammy – or Booker or whatever.
And I might add, don't be afraid to commit. It can feel like you're missing out on other possibilities. But what if this happens? But what if I get an idea for that? OMG, have I been there! But think of it as a foundation, something to ground you, and trust that you will be led to where you are meant to be and if you are supposed to shift focus, it will be clear.
If you aren't familiar with them, try establishing some SMART goals – Specific, Measurable, Achievable, Relevant, and Time-Bound (look it up if you don't know what that all means) – and enjoy the support that comes with knowing where you want to go!
In Swimming Tigress News, I'm working on some new music that should be out on Pond 5 soon. And, in case you didn't know, Tabitha's Magical Voice and Idea Factory are now audiobooks that you can find on Audible, Amazon, and iTunes!
Have a great day and happy creating!
Tiffany 🙂