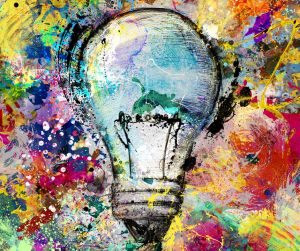 As creatives, I think it behooves us to be constantly thinking about the world around us in creative ways. It can feel like pressure but if we can have fun with it and not see it as a project to complete, it can help us keep the creative juices flowing. Because creativity is a muscle that needs to be exercised, after all.
Last November, I was thinking about getting myself an Advent calendar for December – I've never had one and I thought it was a fun way to enjoy a little tasty surprise every day. But I looked around and didn't see anything that really appealed.
Then, it occurred to me. I could be the Advent calendar! After contemplating the possibilities, I decided I would write a poem every day that would essentially document my experience of the Advent season, from December 1st to the 24th, creating art while creating memories.
And I had fun! I was more attentive to my life and my surroundings so I would be able to capture the moments. I experimented with poetic form, writing everything from sonnets to haiku. I wrote about Bohemian waxwings on trees, holiday concerts, and there was a heartwarming tale about a gingerbread man named Gumdrop Charlie. I still tear up just thinking about it!
Not only was it a joy to wonder what I would come up with every day – what would inspired me and how I was going to express it – but I was able to share the poems with others online and I think I might make a book out of the poems to release later in the year. I also repeated the process in February when I wrote a poem a day about something or someone I loved, February being the month of love and all.
So, what can you make a little creative game out of? Can you make up a song about your trip to the grocery store? Could you dedicate a little time every day to sketching something that represented what happened during the day?
It doesn't have to be grand or even particularly good. You can make it a long-term thing like I did or periodic. No one else needs to see it if you don't want them to. And it shouldn't be part of any existing project. It's just a little something to look forward to, a little creative vacation to spice up your day that has no strings attached. Maybe see what pops up for you organically – my sister and her husband seem to enjoy making up songs about their cats – and then see if you can continue it and make a game out of it. Having fun and taking your creativity out of the work situation is what this is all about. Enjoy!
In Swimming Tigress news,
Idea Factory: 20 Tantalizing Tips to Turbocharge Your Creativity is now an audiobook! Also available as an ebook on Amazon, it's a fun look at ways to help you get unstuck. I have come to call myself an "idea factory" because I am never at a loss for inspiration. I have more ideas than I know what to do with, so I thought I would share a bit about what I know to help others get those creative juices flowing. You can check it out on Audible, iTunes and Amazon!
Well, that's all for now. Have a great week and happy creating!
Tiffany