Happy May Day!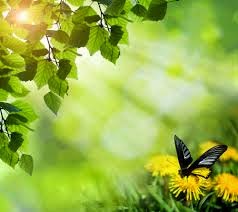 It`s Tiffany here! How are you doing? Enjoying the spring so far? We had a pretty rough winter over here – as many of us have – but it's so great to see things growing again, or at least wanting to grow – it`s a late start but I can feel it happening! 🙂
So, I thought I would set Mews and Moos in a bit of a different direction. I want to use this blog to share things that are beautiful, inspiring and feed the creative spirit. I want to share videos and stories that will help you in your creative pursuits, make you laugh and maybe even make you think differently about life.
I`ve got a bunch of ideas in the works – things about dealing with stage fright, tips for music teachers, inspiring musical stories – but I want to hear from you. What would you like to read or hear about? What would help you along your creative path? I'm ready to do the research so comment on this post and let me know what you want to see!
Okay, so a couple of updates in
tiffanyprochera.com
land. I'm currently working on creating a whole new website full of awesomeness – inspiration, fun and, of course, great music! It will take time but I'm so looking forward to sharing it with you when it's all done! This blog will be incorporated into the site so I'll let you know when the switch-over happens.
Last month, I provided the voice for a Spanish/English video narration project – mucho fun and the folks I was working with in the studio were barbaro!
I recently returned from my first trip overseas – a week at the International Harp Festival in Edinburg, Scotland and a week seeing the sights in London – and I had a blast! I met amazing people, learned a little harp and a little Gaelic, was mere yards away from Queen Elizabeth at Windsor Castle ( though I didn't actually see her) and had the chance to face some fears – of things like long flights and haggis – which was awesome!
Okay, so I'm so looking forward to hearing about what you want on the blog. Bring it on and have a fabulous day!
Ciaoski!